10 Tips On How To Choose A School For Your Child
10 Tips On How To Choose A School For Your Child
In one of our previous articles What Is The Importance of Nursery Admissions To Parents?, we had talked about the WHAT, WHY & HOW Important are Nursery Admissions in shaping a child's future & how it is analogous to the success & respect earned by that individual later in life. According to a Times of India survey, only 12% of children change schools after Nursery. Hence, if you knew how to Choose a School for your kid, you can easily make the second most crucial decision of your life; having a kid obviously being the most important one:–P
What Do Parents Look For In A School?
Before jumping on to these points, a parent must be clear-minded about the following 5 questions — >
Q1) What type of school are you looking for?
Day School
Boarding School
Q2) Which Gender specific school do you prefer for your kid?
Co-Educational
Only Boys
Only Girls
Q3) What is your approximate annual budget?
< 30 K
30 K – 50 K
50 K – 70 K
70 K – 1 Lac
1 Lac – 2 Lac
> 2 Lac
Q4) What teaching medium do you want to send your child to?
English
Hindi
Regional Language (Gujarati, Punjabi, Marathi etc)
Q5) What School Management do you prefer?
Private Schools
Central Government/ Kendriya Vidyalaya
Local Body Schools
There are around 1700 private schools and more than 200+ Boarding schools near Delhi. An answer to all the above questions will help you narrow down your search results. For a complete list of private schools in Delhi with a filter of Gender, School Fee & Location, you can visit the website: Schoolling.
Now let's cover the factors which parents usually consider before choosing a school for their child:
1) LOCATION:
8 out of 10 parents in Delhi prefer a school in close proximity. And, post introduction of a point system in Delhi School Admissions (Click Here to Read About Point System), where distance holds a major weight, it is practically impossible for a parent to get admission to a school beyond 8 Kms unless they have another child in the school or they are an alumnus/staff in that school. So a parent's dream list of schools should primarily include schools within a radius of 1 Km- 10 Km.
Pros of having the school near to your house:
Saves Time: With a population of close to 2 Crore, commuting in the city is becoming a time-consuming task every day. Having the school close to the house saves time for both the parents as well as the child.
Saves Cost: Parents have to bear the cost of travel to & fro from the school, which is not included in the school annual fee. Whether it is a bus, a cab or a personal transport, distance is proportional to the cost of transport.
Quality time with family: Education has changed a lot since our time. A child spends 8 hours in the school & then has tuitions, extracurricular activities or some other responsibility post-school hours. Time saved on the travel could help families spend quality time with each other.
Safety: Children are more vulnerable to diseases & infections. Having the child close to your place can help you pick up the child from the school in case of an emergency. Moreover, trusting the bus/cab driver & other staff is a concern of the hour for all the parents.
Convenience: A 10-year-old child becomes independent enough to walk to the school if it is close to his/her place. On the other hand, parents do not have to worry about dropping & picking up the kid from the school.
2) INFRASTRUCTURE: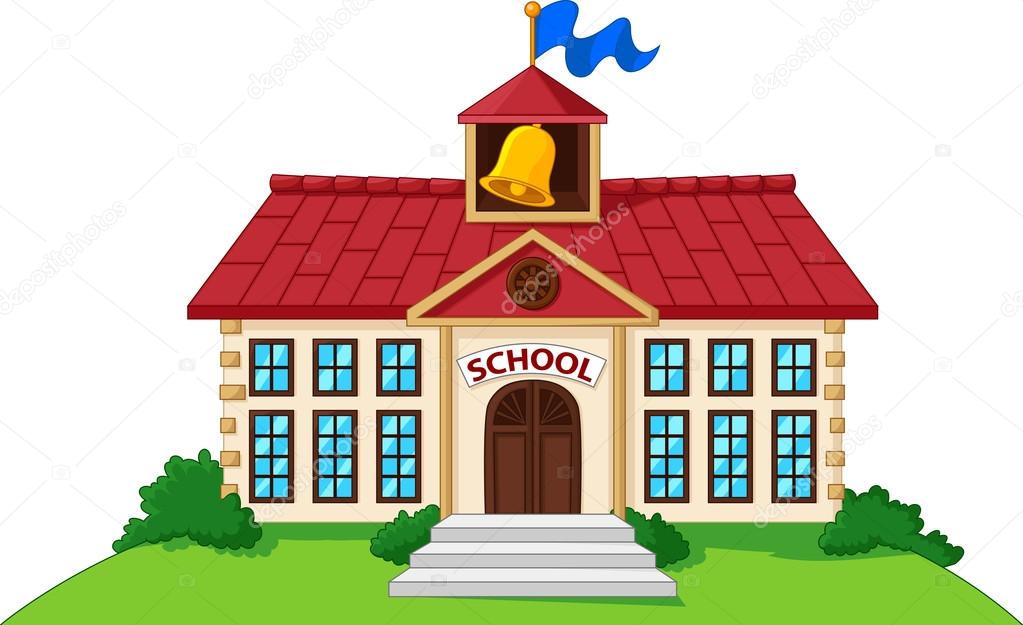 Improved infrastructure makes learning friendlier and enduring for the children. Every school has a fancy building these days to captivate a parent's interest. What we mean by Infrastructure is the presence of these basic as well as advanced facilities in the school:
Smart Classrooms
Laboratories: Science, 3D Printing, Mathematics, Langauge, Robotics, Computer
Swimming Pool
Disabled Friendly Ramps & Infra (There is a mandatory reservation of 25% seats for the disabled children in all private unaided schools of Delhi)
Dance Room
Music Room
Art Room
Drama/Theatre Room
Recording Studio
Books & Uniform Store
Medical Room
Activity Room
Cafeteria
Library
Gym
2D & 3D Art Studios
Air Conditioned Classrooms
Air Conditioned Transport
Outdoor Play Area
Indoor Play Area
Auditorium
Computers
Clean and Functional Washrooms
Good Quality Drinking Water Facility
Computer-aided Learning
3) SCHOOL PERFORMANCE: 
Parents usually evaluate the performance of a school by categorizing it in the following way:
Academic Achievement
Rating & Reviews
Alumni Achievements
Academic Achievements
A school must produce great academic results to justify the most basic purpose of sending children to the institution. Past records of good performances especially in class 10th and 12th affect the choice in favor of the school. You can easily find the average pass percentage & school's class wise average percentage on the school's website or on the internet.
Rating & Reviews
You will numerous parent discussion forums on the internet, where parents help each other out on providing feedback & reviews of a school. We believe that consulting parents might be misleading. If you really want to know the real picture, take some time out to visit the schools at the time of school dispersal when the children are leaving for their homes in the noon. Kids are honest. They are not going to badmouth or provide a fake review & they are the ones who actually communicate the school performance to their parents. You may simply ask them to be specific about the following:
How frequently does the school win awards & in what fields?

What is that one thing they like & loathe about the school?
What do they feel about the principal?
What do they have to say about the teachers?
Does the school organize regular field trips & do they enjoy it?
Do students feel safe in the school premises & in school buses/other transport?
What is the frequency of exams & homework? What about the follow-ups & evaluation criteria?
Any other feedback
Note: Reviews & Ratings for all the private schools of Delhi can also be found on www.schoolling.com.
Alumni Achievements
This is one of the majorly neglected factors; after all, who bothers to keep track of how alumni are performing. The reason why every parent in the city wants to go for DPS RK Puram, St.Thomas' School, DPS Mathura Road etc is because of the goodwill created by these schools' alumni. Try getting in touch with school alumni. They are what they are in life majorly because of the first 14 years of their life.
List of school wise Alumni:
DPS RK Puram:
Raghuram Rajan: 23rd Governor of Reserve Bank Of India
Randeep Hooda: Film Actor
DPS Mathura Road:
Mallika Sherawat: Film Actor
Salman Khurshid: Politician
Modern School:
Barkha Dutt: Journalist
Shekhar Kapur: Film Maker
St. Thomas' School:
Manushi Chillar: Miss World
Koyal Rana: Miss India
4) AFFILIATION: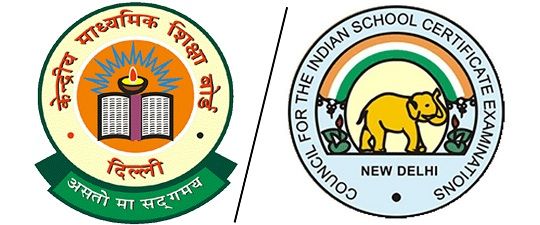 There are primarily 5 types of education boards in India:
CBSE: Central Board of Secondary Education

ICSE: Indian Certificate of Secondary Education

IB: The International Baccalaureate

IGCSE: International General Certificate of Secondary Education

State Board: State Government Recognized Board
Click here to read a detailed article on the above boards
There was a time when the schools used to operate only on the Central Board of Secondary Education (CBSE) or a State Board. India is deeply influenced by the West & so are the educational boards. With the introduction of an International curriculum in the schools, the education has taken a different dimension altogether. It is more of a fad among parents to say that they are sending their child to an International school. But there are a few things you should consider before selecting a particular board:
If the parents have a private transferrable job, they should opt for a CBSE or an ICSE board since these boards are present in almost every major city of the country & the child would not have to adjust drastically to the new way of teaching (In case the parents get transferred)
The parents with a Government job & who are likely to get shifted to a tier -II city, should ideally opt for a CBSE board since the presence of an ICSE board is still restricted to major cities.
If the parents have a job with possibilities of an international transfer, then they should probably opt for an International General Certificate Of Secondary Education (IGCSE)/ The International Baccalaureate (IB). A parent should note that not all the schools in India who claim an IB/IGCSE board actually follow one. Only 85 IB schools in India have a global recognition.
5) EXTRA-CURRICULAR ACTIVITIES: 
Nowadays parents understand the need for a holistic development of their child. Along with book lessons, they look for a platform where the child can showcase his latent talent and ignite creativity and zeal in himself. Schools proving such platforms, attract more students.
Outdoor Activities: Cricket, Basketball, Football, Lawn Tennis, Hockey, Swimming, Badminton, Squash, Horse Riding, Volleyball, Picnics, Student Exchange Programs, Field Trips.
Indoor Activities: Billiards, Table Tennis, Skating, Carrom, Chess, Gymnastics.
Languages Taught: Any language plays a significant role in one's life. It not just helps in communicating thoughts and ideas but also is a tool for forging friendships, uniting cultures, and tying relations. Some languages being adopted by schools in Delhi are: Spanish, German, French, Japanese, Chinese, Portuguese etc
Q)Why does language need proper attention?
A) When a child learns a new language, he stands a better chance of sustaining in the challenging and competitive world. For the rest of his life, it is not a given that he would only be dealing with people who speak his mother tongue, rather he might need to deal with people with all linguistic backgrounds. The world does not demand one to master all the languages existing on the earth, but, one should at least specialize in this optimal combination of the mother tongue, English, and one foreign language.
Q) How learning an extra language can help your child in the future?
A) With Indian companies emerging as global players and the Indian market being targeted by many multinational companies, it becomes vital to focus on learning foreign languages. Qualification and proficiency in an additional language can open gates for a career in sectors like Tourism, Diplomacy, Entertainment, Public Relations, International Organisation etc. These sectors offer attractive remuneration which ranges anywhere from Rs. 50,000 to 60,000 in the early stages itself.
6) FEE STRUCTURE: 
All the decisions in our lives are someway or the other related to the money. The annual fee structure of the school also plays an important role in influencing parents' decisions. Unlike the 1990s, parents these days are willing to pay a higher amount for educating their child as they expect a higher return on this investment in the near future.
On the basis of a basic study on the internet, we found out that the annual fee structure of the private schools in Delhi can be clubbed in the following categories:
< 30 K
30 K – 50 K
50 K – 70 K
70 K – 1 Lac
1 Lac – 2 Lac
> 2 Lac
Note: Annual Fee Structure for the private schools of Delhi can also be found on www.schoolling.com.
7) SAFETY & SECURITY:
It is very essential to ensure that a school has installed proper safety aids such as fire extinguishers, alarms, CCTV coverage and above all proper watch guards, onboard doctors & a proper medical room. It is also important to ensure that the school is keeping a proper check on all the visitors. A school should also have proper medical and emergency facilities for the child. All these are factors that one should never overlook, especially in a time where safety is a major concern for everyone.
Also, consider the following:
Does the school have a dedicated cell for dealing with drugs & alcohol abuse?
How does the school handle & respond to cases of bullying, ragging, harassment & violence?
Does the school have tie-ups with nearby hospitals & police stations?
Does the school have security guards during extra classes post-school hours?
Does every school transport have a school staff/attendant?
Is there past/ongoing criminal record of the school?
Are mobiles phones allowed in the school premises? If yes, how is the use of internet monitored?
Does the school organize drills regularly?
Is the school well prepared for a fire/earthquake & other natural disaster emergencies? How are the parents notified about such cases?
Do the learning spaces have an up to date & children friendly furniture?
Does the school create a positive environment or are the children dominated & humiliated?
Does the school have a proper mechanism for background checks of all teaching & non-teaching staff?
How does school frame policies around punishment?
8) GENDER, CULTURAL & ETHENIC DIVERSITY:
A child should grow in an environment where differences are appreciated. Every individual is unique, and one can learn and grow better when interacting with people of different genders, cultures & backgrounds, beliefs, and ethics.
Everyone has to deal with different kinds of people throughout life. It is always encouraged to prepare oneself from the beginning.
9) School Assessment:
We'll categorize the assessment in the following way:
Basic School Assessment
Children Assessment
Teacher Assessment
Basic School Assessment
Is the school future ready? With the world-shaping itself dynamically at such a quick pace, it is very important to focus on not just the past credentials but also on how the school is preparing the children for the future.
Schools prepare children for the competitive exams like IIT, CA & Medical & setup specialized cell for the same or tie-up with famous institutes which give tuitions after school hours. But the truth is, nobody knows if examinations like IIT etc would exist after 14 years. Feels Strange right? Not really. A school which ranks higher in basic school assessment prepares it students for not just a particular exam but for life itself. This can help students navigate the uncertain future & succeed in all forms of life.
Ask these questions:
What is the school's methodology to teach students about adapting to uncertainties?
Does the school favor group & collaborative studies?
Do the children learn outside the school building? Is practical knowledge imparted to students in labs, sports & extracurricular activities?
How does school deal with children with slow progress & grasping powers?
How is education imparted to children admitted under Disadvantaged Group?
Does the school actively organize/participate in personality building competitions like Debating, MUNs, Spelling Bee, GK sports, music, dance, theatre etc
Are the students made to visit orphanages, old age homes, and community groups?

How values such as kindness, politeness, and giving are practiced at school?

What technology does the school use? How are the day-day activities, newsletters & progress communicated to the parents? Does the school have any mobile application for instant communications? Does the school have the latest laboratories & smart classrooms
Children Assessment
How are children assessed at a parent-teacher meeting? And how active are schools in organizing parent-teacher associations?
How does the school involve parents to evaluate the child's progress?
Does the school expect families to be involved in the child's homework?
Does the assessment happen only basis grades or some other factors as well?
How frequently does the school organize examinations?
Does the follow a grading patter/percentage or percentile (GPA)?
Teacher Assessment
Are the teachers learned & friendly at the same time? How helpful is the reception secretary?
How qualified are the teachers? What is the experience they hold?
Does the school regularly have workshops to enhance teaching skills & keep themselves up to date?
10) Some Other Factors
Following are some of the factors which hold very low weight in shortlisting schools but might be considered as important parameters:
Year of Foundation: Older the school, the better evolved it might be.
Highest class in the school: Primary, Middle, Secondary, Senior Secondary. You should aim for a school with a senior secondary education since changing schools has its own repercussions.
Student-Teacher Ratio: Lower the ratio, the better it is. The average student-teacher ratio in a Delhi school is somewhere around 25:1.
Apply Online To Schools:
Does managing your kid's school admission already seem like a daunting task to you?
Schoolling is an initiative which enables the parents to apply to multiple schools by filling a single online application form. We provide a platform for parents to complete the registration process along with timely updates on important dates & documentation, all without visiting the school for registrations & standing in long queues.
Register yourself at our website www.schoolling.com & get amazing offers.